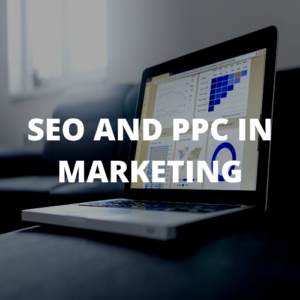 You have several options when it comes to marketing your accounting practice, but there are a few fundamentals that virtually all businesses should follow in order to be successful. For the most part, a marketing strategy includes either search engine optimization or pay-per-click, and ours features both. You can benefit no matter which you choose, but there are some pros and cons you should be aware of first. 
Learn how accounting SEO and PPC fit into your marketing plan and discover how you can use both of these methods to boost the marketing efforts for your accounting practice.
SEO
Search engine optimization is a strategy that will boost your brand's organic listings on search results pages. That means your site will be one of the higher results that appear after all the paid advertising content. SEO traffic focuses on organic results that grow over time, so you don't have to pay every time someone clicks on the search result.  
With SEO powering your marketing strategy, you can enjoy a new sense of credibility that shows that your practice is a leader in the community. Additionally, it can show off your brand when your local community searches for common accounting questions. Just keep in mind that, although the clicks are free, the upfront costs of SEO can be significant. A successful strategy, however, will be cost-effective in the long term and certainly provide an ROI that's worth the effort because the results build and compound as time goes on. It's an investment that pays dividends.
PPC
Pay-per-click is a form of paid search advertising. The Brand CPA version is called Online Advertising, since we use a collection of strategies. This strategy will put your content at the very top of a search results page and social media feeds, but it will clearly be marked as an advertisement. Since it's a paid ad, however, you have more creative control over its content and appearance, and you can use a variety of different categories to pinpoint your target audience to a greater extent than SEO can.
The major problem that brands cite with PPC is the cost. Not only do you have to pay for the ad, but you have to keep paying or that ad won't get shown anymore. Given the pinpoint accuracy of PPC strategies, it's typically better to use them for small, local campaigns which is why they are perfect for accounting offices.   At Brand CPA, we hone in on "personas", or specific people profiles to generate new clients to your office. They may be seeking out accounting care, holistic health care, or other symptoms they may be having, and we can lock in that message and post it right to their feed or search.
SEO and PPC Working Together
Fortunately, you don't have to choose between accounting SEO and PPC marketing strategies. The best result is typically found by implementing both. For a very small business or a hyper-local practice, PPC alone can achieve some decent visibility without much cost. However, now that online marketing for accounting is becoming a large industry, you really need to be successful in both to compete well. 
When you put SEO and PPC together, they can work off each other for even greater results. For example, keywords generated from PPC marketing can be fed into your SEO efforts. If you've found any high-cost keywords for PPC marketing that are high-volume but low-converting, you can shift them to your SEO strategy instead so that you can still target that audience. In fact, PPC can be viewed as a testing ground for long-term SEO strategies. 
Ensure Your Brand's Future
To make sure you're getting the most out of your brand's marketing strategy, it's best to implement SEO and PPC together. Fortunately, Brand CPA  is happy to take care of everything for you. We have extensive experience in engaging communities on the performance of accounting care, so don't hesitate to take advantage of our quality service. Contact us today to get started! 
Meta: Learn how accounting SEO and PPC fit into your marketing plan and discover what each can offer your brand's visibility and customer engagement. Brand CPA provides accounting marketing.